Charities and Charitable Trusts
Your charity is unique. We believe that a successful investment strategy for a charity must take into account the factors that make it individual.
Currently, Charles Stanley manages over £1.5bn on behalf of over 800 Charities as at 30th June 2018.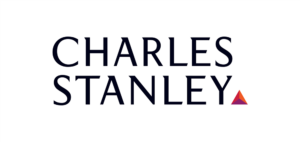 Providing what your charity needs
Our approach to charity investment is to develop a prudent, understandable and appropriate investment strategy, at the heart of which is the relationship between the charity, and your dedicated investment manager. This style of working has been nurtured and developed at Charles Stanley for over 220 years, building our reputation on a level of service that is driven by the relationships we develop with our clients.
We appreciate that Trustees have an enormous range of responsibilities and need to have access to reliable support and professional advice in order to manage the charity's aims and objectives. Charles Stanley aims to provide exactly this advice and support, cutting through the investment jargon to provide each charity with a comprehensive service, specific to your charity's needs.
Working with you
You will have a dedicated investment manager who is responsible for all aspects of your portfolio. All managers work within focused teams, supported by the whole Charles Stanley network of 24 offices across the UK.
Socially responsible investment
In view of increasing concerns and awareness of ethical issues, Charles Stanley utilises the services of Ethical Screening, the ethical research provider, thereby enabling us to provide you with a completely bespoke, socially responsible investment service.
We firmly believe no two charities are the same, and therefore create bespoke, segregated, portfolios which are individually tailored for each client's unique set of requirements and investment goals. By embracing this individual approach, the portfolio adheres to any ethical restrictions placed on the management of the funds.
Get in touch
Robert Winterton
E: robert.winterton@charles-stanley.co.uk
T: 020 7149 6265
Charles Stanley
55 Bishopsgate
London
EC2N 3AS