Chiumento helps get people back into work. Whether long-term unemployed or recently redundant, we can help your beneficiaries find and secure new employment. We have over 120 experienced career coaches around the UK and combine one-to-one support with our comprehensive careers portal.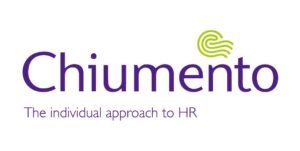 Our career transition programmes will help:
Give your beneficiaries a sense of purpose
• Assessing & choosing the right option
• Understanding what motivates them
• Planning & managing their activities
• Keeping motivated and focused
Equip them with tools and techniques
• CV writing
• Interview & assessment centre skills
• Networking incl. LinkedIn
• Online job search
• Accessing the hidden job market
Give them access to a range of resources
• Learning events
• Chiumento Online
• Virtual Ashridge
• Mint Research
• Networking with Chiumento Alumni
Build their confidence
• Personal branding and self-belief
• Understanding and dealing with change
• Overcoming anxiety and nerves
• Performing to the best of their ability
Chiumento is pleased to work in partnership with The Benevolent Fund of the Institution of Civil Engineers, CABA, IET Connect, Lionheart, Pharmacist Support and Support Network.
Mike Burgneay, Client Development Director, 07817 207323