At Griffiths & Armour we have a dedicated team working with and supporting the charity sector.
As a client you will have access to RMworks, our online risk management portal, at no extra cost, providing:
Cyber training and assessment
Online RoSPA accredited training
Risk Directory of over 50 modules and forms
Claims intelligence module and reporting
Driver training and assessment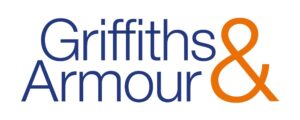 Our clients remind us regularly that our people are what makes the biggest difference to them, providing a supportive, personal, reliable and proactive "can do" approach.
Each member of our team brings individual attributes to our organisation, and all have a passion for self-development, teamwork and delivering support to our clients in a personable, approachable manner.
Our proactive and preventative approach to our clients' risks and produce guidance on best practice to help charities identify, minimise and manage these risks.
To find out more please contact Troy Johnson on 07920 151 676 / tjohnson@griffithsandarmour.com
Twitter: @GriffithsArmour
LinkedIn: www.linkedin.com/in/johnsontroy/
Website: www.griffithsandarmour.com