Law Express
Consider Law Express as being part of your network.
Your beneficiaries could take advantage of instant access to essential advice and guidance with our Personal Legal Advice Helpline.
Helping people through their personal legal issues including subjects around family, property, wills and probate, personal injury, motoring and employment.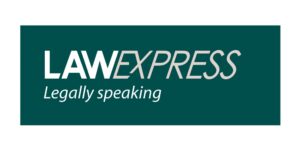 Join others within the ACO community who have recognised the cost saving implications that can be made by offering legal assistance early, we have frequently aided our charitable clients by early intervention. By offering solutions-based advice from the outset, benefits both the individual concerned but also the charity or benevolent fund. Keeping you supported. Our service operates from 8.00 am – 8.00 pm Monday to Friday. Referrals can also be received via email or with a warm telephone handover.
We have been delivering our service to a number of ACO members for many years, giving us a wealth of experience and understanding in meeting the needs of the charitable sector. The organisations that we work with highly value this service. They are assured that the advice that is given is totally independent and impartial. Our experience with a diverse range of clients has resulted in a variety of bespoke schemes to meet differing client requirements.
For further information on how we can help your charity, please call 01275 378 700 or email Jilly Sainsbury-Bow at jillys@lawexpress.co.uk