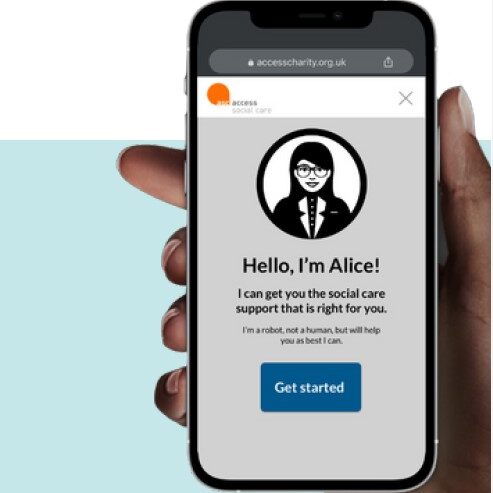 Access Social Care supports communities to increase knowledge of the law and rights, providing free legal advice and information for people with social care needs to achieve a better quality of life.
To meet growing demand for free legal support, we have developed an award winning chatbot to provide 24/7 independent legal support and guidance to people across England.
Samina works for a voluntary organisation. She had been trying tirelessly for over six months to arrange a needs assessment for a service user, to help their local authority gain a full picture of their care and support needs. Our 24/7 free independent legal guidance chatbot pilot service enabled Samina to create a bespoke legal letter to address the problem. After sending the letter to the local authority, Samina was contacted on the same day to
arrange a needs assessment for the service user.
Our chatbot pilot programme gives our partners' service users and communities easy access to the free legal chatbot service. We have limited capacity for more organisations to join our ground-breaking pilot programme, benefiting from:
24/7 free independent legal support and guidance for service users
Analytics reports to inform strategic planning
Exclusive access to host a branded version of the chatbot
Reduced pressure on helplines and frontline staff
Discounted licence fee and ability to shape future product